Get A Pet as A Companion
Ready To Take Care of a Pet?
Puppies as Pets
Choosing Pets
Picking the Right Dog Breed
Buy the perfect puppy
Choosing A Good Dog Breeder
Truth About Pet Store Puppies
Bringing Home Your Puppy
Dog Names
Using a Dog Crate
Puppy-Proofing Your Home
Dog Crates
Mistakes by Puppy Owners
Dog Comfort Within Your Home
Your Dog and Your Furniture
House Training a Puppy
Socializing your Pet
Buying Dog Toys
Mistakes in Raising Dogs
Choosing a Leash for Your Dog
Dog Grooming
The ABC's of Pet Grooming
Communicate w/ Your Dog
Stop Excessive Barking
Adorable Tricks To Teach Your Dog
Annual Vet Visits?
Pet Vaccination Schedule
Top Ten Dog Diseases?
Dog for Food Allergies
Treating Arthritis In Dogs
Hip Dysplasia In Dogs
Is your dog sick
Canine Distemper
Kennel Cough
Parvovirus
Heart Disease
Heartworm Disease
Hepatitis In Dogs
Piroplasmosis
Dog Separation Anxiety
Dog's Dietary Requirements
Is your Dog Fat?
First Aid For Your Dog
Lyme Disease in Dogs
Bathing Tips For Dogs
Choosing Dog Obedience School
Dog Travel Tips
Your Dog Goes Missing
If Disaster Strikes
Interview a Pet Sitter
Dangers At The Dog Park
Dog Chewing
Stop Dog From Digging
Older Dogs Have Special Needs
What's fun about having a dog is that you can get to teach them an endless number of tricks since these adorable animals can learn from cues easily and are very obedient. You will not have much difficulty in teaching your pet new tricks as long as you employ the right verbal command and gesture as well as you reward your dog with a treat if he or she was successful. The following tricks below, in no particular order, are a bit advanced so it may take a while before your dog will get familiarized with them. Most importantly, you need to have already gone through the basic tricks with your pet such as sit and stay.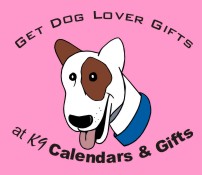 High Five - This trick is a bit of a variation of "paw" or "shake" where your dog places and rests its paw on your hand on command. This time, however, you need to position your hand in an upright position with the palm facing towards your pet. This way, your dog will be forced to adapt and match your position by moving his or her paw in a typical high five manner. Of course, don't forget to add a verbal cue "high five" or any words you prefer and reward him or her with a treat.

Roll Over - This trick is an advanced version of "lie down" where your dog falls to the floor and then rolls playfully back up again. Hold a treat in your hand, make your dog lie down, and move the treat over your dog's face. The motion should cause your pal to roll over its back in a complete 360 degrees before you give him or her the treat you offered. Sometimes, you may have to move your hand away from the dog in order to teach it to roll over completely and make it get back up on its feet again.

Dance - This trick involves making your dog stand on its hind legs while its front legs are raised up in the air. This is more like making him or her stand which means your dog will have to learn how to balance on its hind legs first. One way to make this possible is by holding a treat high up, making your dog attempt to reach it by standing on its hind legs. Pet professionals even claim that this is good training for shy and anxious dogs for it teaches them to be more energetic.

Open Doors - You can make your dog open doors by tying a piece of cloth or toy on any door handle which your pet can pull on command. Once the door is open, go inside the room and command him or her to come into the room as well. The door should be easily opened and would not require much strength. Of course, don't place such tug cloth on the door handle of any room you don't want your dog to go into. Any other door will do as long as you allow it, you may even give your pet access to the fridge door, which brings us to the next trick..

Fetch a Drink - This advanced trick is a combination of "tug" and "fetch." "Tug" command is making your dog pull on a cloth attached to a door in order to open it while "fetch" command is when you make your dog bring you an object you ordered him to get. This may seem like a daunting trick only a pet obedience trainer would be able to teach your dog but it's actually not that difficult as long as you break the commands down into separate and simple tasks. Wrap a piece of cloth or tug toy on your fridge door handle so that your dog can have something to tug in order to open the door. Once that's done, make him or her take out one can or bottle of any beverage to bring to you. Make sure that the drinks are accessible for your dog once the fridge door is open. This is perhaps one of the coolest tricks that you can teach your dog and will certainly impress your guests.
About the Author
Kim Cabatuan owns an energetic and fun-loving Shih-Poo and he totally understands how important pet care is. If you would like to pursue a career in pet care, online courses are offered at Open Colleges.