Get A Pet as A Companion
Ready To Take Care of a Pet?
Puppies as Pets
Choosing Pets
Picking the Right Dog Breed
Buy the perfect puppy
Choosing A Good Dog Breeder
Truth About Pet Store Puppies
Bringing Home Your Puppy
Dog Names
Using a Dog Crate
Puppy-Proofing Your Home
Dog Crates
Mistakes by Puppy Owners
Dog Comfort Within Your Home
Your Dog and Your Furniture
House Training a Puppy
Socializing your Pet
Buying Dog Toys
Mistakes in Raising Dogs
Choosing a Leash for Your Dog
Dog Grooming
The ABC's of Pet Grooming
Communicate w/ Your Dog
Stop Excessive Barking
Adorable Tricks To Teach Your Dog
Annual Vet Visits?
Pet Vaccination Schedule
Top Ten Dog Diseases?
Dog for Food Allergies
Treating Arthritis In Dogs
Hip Dysplasia In Dogs
Is your dog sick
Canine Distemper
Kennel Cough
Parvovirus
Heart Disease
Heartworm Disease
Hepatitis In Dogs
Piroplasmosis
Dog Separation Anxiety
Dog's Dietary Requirements
Is your Dog Fat?
First Aid For Your Dog
Lyme Disease in Dogs
Bathing Tips For Dogs
Choosing Dog Obedience School
Dog Travel Tips
Your Dog Goes Missing
If Disaster Strikes
Interview a Pet Sitter
Dangers At The Dog Park
Dog Chewing
Stop Dog From Digging
Older Dogs Have Special Needs
Vaccinations are important, even for indoor pets. Some diseases are airborne or can be acquired by contact with fecal matter that might be brought into your house on your street shoes. Diseases that affect pets are present in the environment, and some diseases can spread to humans.

Any animal that goes outdoors should be vaccinated annually for rabies. This includes ferrets and bunnies. If you have a small house dog, or your dog is at low risk for contracting Leptospirosis, your vet may determine that this vaccination is not necessary. Aged animals should only be vaccinated on the recommendation of your vet.

Vaccinations protect your beloved pet from painful and often fatal diseases. They help ensure a long and happy life for your pet, with many hours of enjoyment for you with your animal companion. The cost of vaccinations is very small, compared to the cost of treating a disease or of losing your pet altogether. Many communities have vaccination clinics where you can get free rabies vaccines for example. Check with your local animal shelter or veterinarian to find out when a free vaccination clinic is scheduled.

Your pet's age, health, lifestyle, environment, and geographic location can all affect the vaccination schedule. Ask your veterinarian about the most appropriate vaccines for your pet.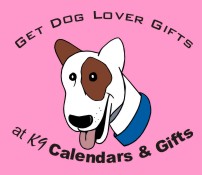 Vaccination Schedule

Cat

Vaccine: Panleukopenia, Herpesvirus and calicivirus (combined)
When: As early as 6 weeks, with boosters every 3 to 4 weeks until at least 12 weeks of age
Booster: Every 3 years

Cat

Vaccine: Feline infectious peritonitis (FIP)
When: Begin at 4 months old, repeat in 2-4 weeks
Booster: Every year


Cat

Vaccine: Feline distemper
When: At 9 weeks old and 12 weeks old
Booster: Every year


Cat, Dog, Ferret, Bunny

Vaccine: Rabies
When: At 3 months for initial protection, and again at 1 year
Booster: Every 1 to 3 years

Dog*

Vaccine: Distemper, Hepatitis, Parainfluenza, Parvovirus (combined DHPP), Leptospirosis, Adenovirus
When: At 6 to 8 weeks, 9 to 11 weeks, and 12 to 14 weeks
Booster: 1 year after last puppy dose, then every 1 to 3 years depending on vaccine type

Dog

Vaccine: Rabies
When: 3 months
Booster: 1 year after puppy dose, then as required by local authorities

Dog

Vaccine: Coronavirus
When: 6 weeks of age, then every 2-4 weeks until 12 weeks of age

Dog - if it will be exposed to ticks

Vaccine: Lyme
When: 9 to 11 weeks, and 12 to 14 weeks
Booster: Every year

Dog - if it will be boarded, or going to dog shows or obedience classes

Vaccine: Kennel cough (Bordetelle)
When: 16 weeks
Booster: Every year

Dog - outdoor dogs; can spread to humans

Vaccine: Giardia
When: 12 weeks, 15 weeks
Booster: Every year, if indicated in your area

* Not a vaccination, but dogs should receive heartworm prevention starting at between 8-15 weeks of age, continued for life, with annual heartworm blood tests.

After the vaccination, it is important to watch your pet for the next couple of days for any signs of a reaction to the shot. Possible symptoms include:
Loss of appetite
Minor fever
Irritability, expressed as biting, growling, or unwillingness to be with people
Unusual sleepiness, lack of energy
Swelling or redness around the injection site
If you notice any of these signs, contact your veterinarian. If you observe a lump on your cat for more than 3 months after it has been vaccinated for rabies or feline leukemia call your vet. This could be a sign of a vaccine-associated tumor.

Reactions to vaccines happen from time to time, but for the most part, having your pet vaccinated, and given a health checkup once a year, is the safest way to protect them and help them live a long, happy life.

Sources: American Animal Hospital Association and Ontario Veterinary Medical Association, Ontario, Canada