Get A Pet as A Companion
Ready To Take Care of a Pet?
Puppies as Pets
Choosing Pets
Picking the Right Dog Breed
Buy the perfect puppy
Choosing A Good Dog Breeder
Truth About Pet Store Puppies
Bringing Home Your Puppy
Dog Names
Using a Dog Crate
Puppy-Proofing Your Home
Dog Crates
Mistakes by Puppy Owners
Dog Comfort Within Your Home
Your Dog and Your Furniture
House Training a Puppy
Socializing your Pet
Buying Dog Toys
Mistakes in Raising Dogs
Choosing a Leash for Your Dog
Dog Grooming
The ABC's of Pet Grooming
Communicate w/ Your Dog
Stop Excessive Barking
Adorable Tricks To Teach Your Dog
Annual Vet Visits?
Pet Vaccination Schedule
Top Ten Dog Diseases?
Dog for Food Allergies
Treating Arthritis In Dogs
Hip Dysplasia In Dogs
Is your dog sick
Canine Distemper
Kennel Cough
Parvovirus
Heart Disease
Heartworm Disease
Hepatitis In Dogs
Piroplasmosis
Dog Separation Anxiety
Dog's Dietary Requirements
Is your Dog Fat?
First Aid For Your Dog
Lyme Disease in Dogs
Bathing Tips For Dogs
Choosing Dog Obedience School
Dog Travel Tips
Your Dog Goes Missing
If Disaster Strikes
Interview a Pet Sitter
Dangers At The Dog Park
Dog Chewing
Stop Dog From Digging
Older Dogs Have Special Needs
First-time pet owners choose their vets mostly by referrals given by a neighbor, pet storeowner, a breeders club or a friend. Asking around is one of the steps to choosing a vet for your pet. However, often people who choose by word of mouth end up regretting the choice. Okay, so a friend recommends her pet vet; does it mean you should bring your new puppy over? Choosing a Veterinarian is not as cut and dry as it may seem, before deciding on what vet to go to, one must decide on several important requirements.

What kind of a vet do you need?
Veterinarians have different fields of specialty and training. There are vets for; companion or pet animals, reptile medicine, ratite medicine, avian medicine, live stock medicine, equine medicine and laboratory animal medicine. A veterinarian can be a specialist in several or all fields.

How near is the vet clinic or vet hospital?
Distance is important in cases of emergency, choosing a good vet that can address your pet troubles right away is definitely convenient.
These first two questions have narrowed your choices. As soon as you have the list of prospective vets, you are able to contact them or better yet visit the clinics in the list.

What are the clinic hours?
Their schedules may vary, but most can accommodate 24/7 especially a partnership based clinic. You find out about their policy about holidays, if they take emergency cases during these days. They can also give you other ways to communicate with the clinic, like a pet care 1-800 number or their own webpage to ask questions about your pet on-line.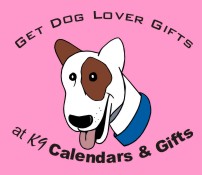 What are the services offered aside from diagnostic or pet care?
A clinic having extensive laboratory equipment have complete lab services to easily diagnose sickness from tissue or fluid samples. Some clinics that are not complete in lab machines have to send specimens to another clinic to do complex lab work. In emergency cases, diagnosis can take time.

What are the affiliations of the doctor or doctors in the staff?
Veterinarians who have affiliations are often a sign of the clinics interest in expanding their knowledge and expertise by joining groups that further their practice. Affiliations that are connected to veterinary medicine is the connection you are looking for. If they are active members of the AVMA or any veterinary affiliation with field practitioners (i.e. American Association of Bovine Practitioners), this is great sign.
By the time you finish talking to the receptionist or veterinary assistant, you'd have an invitation to talk with the vet doctor on duty. A visual inspection of the doctor's office will give you a peak at several certificates of completion and even a framed Veterinarian Oath. This just shows how much of an authority they have on pet care. Getting to know your veterinarian's accomplishments is one of the crucial points in choosing a quality vet.

Ask what are the challenging or unique cases he/she gets?
It is often helpful to ask what rewarding experiences he/she learned in practice. Primarily, the information you'd get is how extensive their knowledge is and how resourceful they get when stumped. The way they connect or communicate with the pet owner is a criterion the prospective vet needs to pass. Since you are the mouthpiece of your pet, a good vet must be able to have communication skills. They need to draw out information from you to correctly diagnose your pet. It is amazing to have a mind reading veterinarian but the one who covers all corners and examines thoroughly before pronouncing diagnosis puts your mind at ease. Be careful of veterinarians who rest on their laurels or past glory that they just assume diagnosis without examining your pet. Severe pet diseases can have similar symptoms the difference being in the results of their lab tests (blood, stool and urine).

Do you make house calls?
It is nice to know that your doctor just lives a few miles away from the clinic or your home. It is such a bonus if they answer "Yes!" without hesitation. Your pet's veterinarian can be one of your pet's best friends for life.

May I taker a tour of the facility?
The facility tells a lot about the kind of practice being run. Holding areas for confined pets must look and smell clean (is that rust on the holding cages? Does it smell like rotten garbage or antiseptic?

What laboratory equipment is available in the facility?
Be informed about the contraptions you see. You may not know how many gizmos a lab should have, but the more lab apparatus for laboratory examinations available at the clinic will enable your vet to diagnosis faster. Check out the lab…is it sanitary? Observation is the key.

What are the fees of check-ups, house calls, laboratory work and vaccinations?
Asking about their fees informs you of the modes of payment they accept; most clinics accept credit cards or checks.

Being the surrogate parent of your pet requires you to be responsible for giving it proper care. A veterinarian heals your pet in times of discomfort, pain and sickness. However, its over all up keep rely on you and your family. Part of your duty as a responsible pet owner is choosing the right veterinarian. Follow these basic guidelines and you will be well on your way.
About the Author
This article is brought to you by Pet Super Store a site featuring dog beds, elevated dog bowls and other pet accessories.